Device overview (mcER-Lx)
Our brake choppers redirect voltage spikes, which can occur in the intermediate circuit during braking, to a ballast resistor. This protects your power supply and other components in your supply circuit from damage.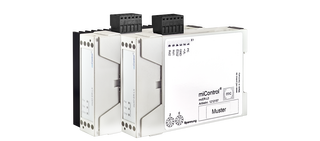 Sorting the table: By clicking the header for a specific column you can sort the table on that column.